The Complete Guide: How to Find a Violin Teacher
An Introduction to Finding a Violin Teacher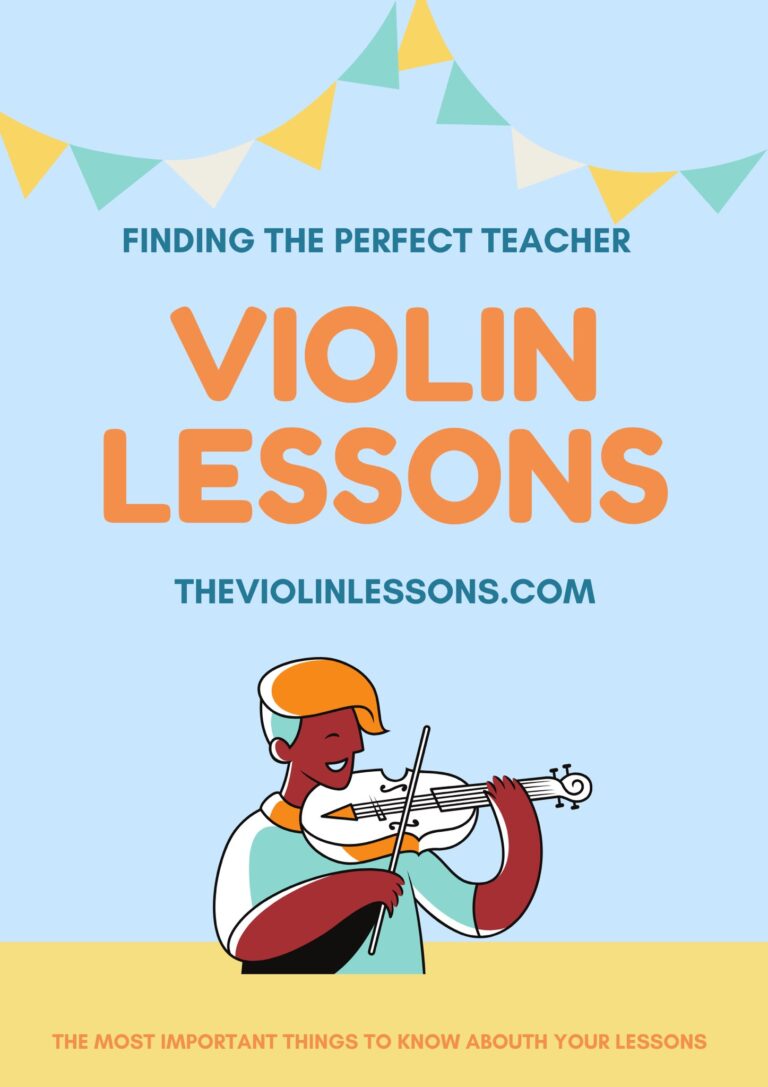 Whether you're looking for someone to teach your child how to play the violin or you're interested in taking violin lessons yourself, finding the right teacher can feel like a daunting task.
The violin (like other string instruments such as the cello, bass, or viola) is a notoriously difficult instrument to learn. It can also be extremely rewarding. Enlisting in the help of the right teacher will have a huge impact on how quickly you learn the instrument and how enjoyable the experience is.
It's important to keep in mind that the perfect teacher for one person may not be the perfect teacher for another. Every student has different skillsets and needs, and you should keep in mind what's important to you as an individual when seeking a violin teacher. Are you a beginner, intermediate, or advanced violin player? Or maybe you need specific help with some issues when playing the violin?
In general, though, a great teacher should:
be knowledgable and have

enough expertise in violin

playing

work with your schedule

have an enjoyable personality

be committed to your learning

encourage you to commit yourself

give regular assignments/homework
If you're still not sure how to find a violin teacher, don't stress. This step-by-step guide for finding a violin teacher will help.
Finding the Right Violin Teacher: Online or In-Person
The first question you need to ask yourself is do you want to take violin lessons in-person or online? Both have benefits, and both have drawbacks.
Let's explore your options.
People who choose the virtual route usually do so for convenience. It's easier to arrive on time for your violin lessons when you don't have to leave the house. And with a global pandemic going on, it might give you some peace of mind.
With online lessons, you also won't be limited to violin teachers in your area. With a wider pool of possible violin teachers, you'll certainly find a good match for you.

The downside to getting online lessons is that some students may find it more difficult to learn through video chat. Although it might seem difficult at some point, many teachers have enough experience teaching online and will find the right words to better explain what to do.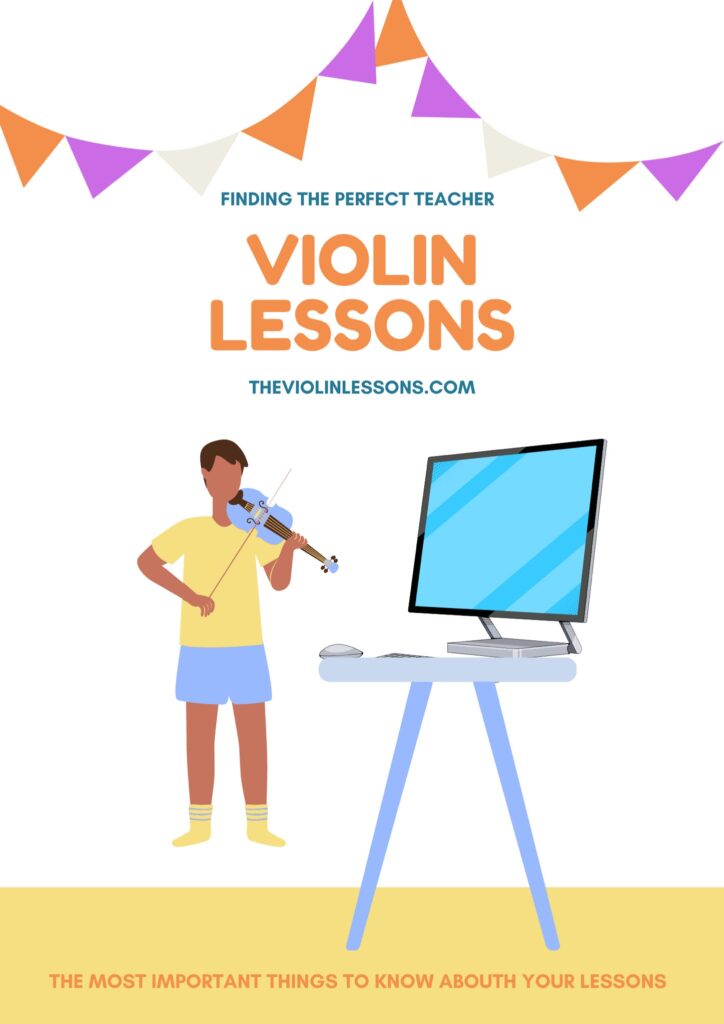 Local violin lessons near me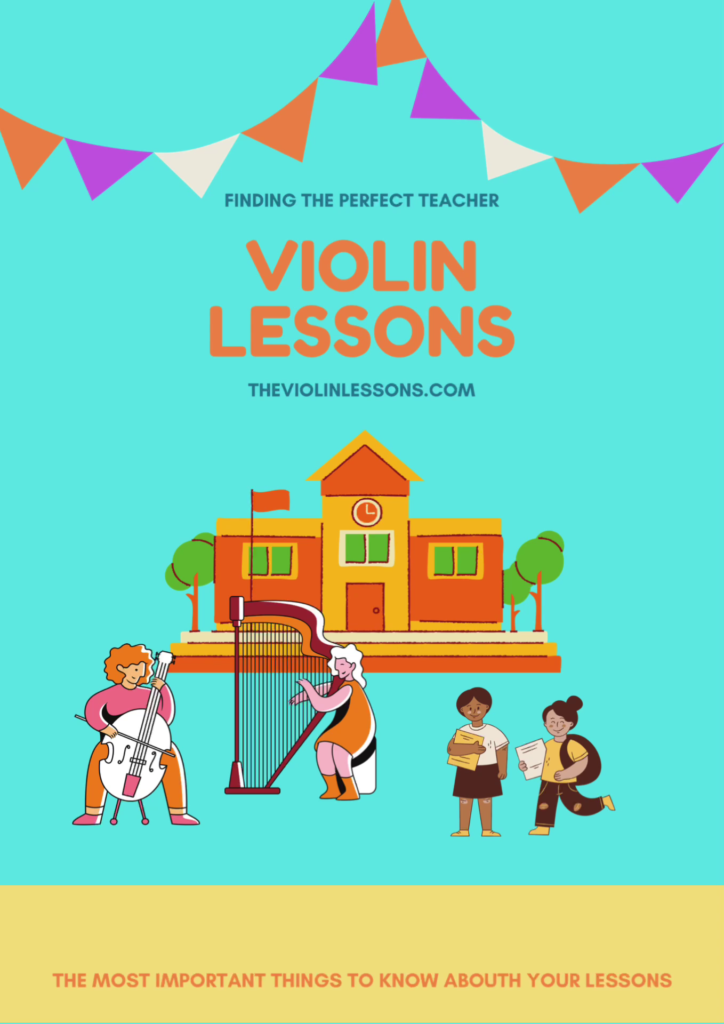 Some people find it easier to learn the violin when you have a teacher right next to you. It's easier for your violin teacher to critique things like your bow hold, finger placement, and posture. However in my experience, even studying with a local teacher does not guarantee the right set-up. For example, many of my students had to correct their posture because previously they didn't pay enough attention to it. When we are talking about violin placement, bow hold, left-hand, or right-hand violin technique, we understand that this is a long-term process and it requires constant supervision.
Many also may find that learning the violin in-person is a more personable experience, and you can form a deeper connection with your teacher during lessons. That might be true up to a certain point. The question is: isn't it possible to form a deeper connection through video lessons? Of course, it is! The main downside of taking local violin lessons is a lack of convenience and higher prices because we all know that there are additional expenses like rent, accountant, utilities, etc. Sometimes even public transit isn't reliable in your area. And if you live in a thinly populated area, there may not be as many violin teachers near you with enough expertise.
Step 1: Create a List of Violin Teachers
Once you've nailed down how you prefer to take lessons (or if you don't have a preference at all), you should begin to form a list of potential teachers. Looking online is a great place to start, but if you're thinking about going local, don't be afraid to ask around!
To find a violin teacher near you, consider asking local:
orchestra members
music stores
college or university music program coordinators
music teachers at
elementary, middle, or high schools
musicians you may know (even if they play a different instrument)
And if you're looking for digital leads, you can consider:
Facebook pages or groups related to music
review sites like Yelp
any of the above (like orchestra members, music teachers, shops, or schools) from any area around the country, especially notable cities
websites like ViolinLab or MasterClass
Step 2: Research Credentials and talk to the Violin Teacher
After you've formed your list (or while you're forming it) you should try to figure out how qualified someone is to teach the violin. Playing the violin is not easy—and neither is teaching it. You'll want someone who's great at both.
Just like every student, every violin teacher will have their own unique skillsets. You'll want to consider how experienced a teacher is in:
playing the violin professionally
teaching in general
teaching the violin specifically
Decide which is the most important quality in a violin teacher for you. Someone with an extensive orchestral record will probably have less teaching experience than someone with a degree in education. Someone with a degree in education may not be qualified enough to play professionally, thus, to give you substantial knowledge and share his experience in violin playing. Usually, teachers with Music Education degrees can teach various instruments, because they aim to work in the K-12 system. While that teacher may not be as skilled as a violinist, they may have lower rates.
Here are some questions you should find the answers to, whether you choose to do your research online or talk to a potential violin teacher.
Do they have a music degree and how many?

Are they trained in teaching or have experience(also known as pedagogy)?

How long have they played the violin?

How long have they been teaching?

What age students do they typically teach?

What skill level do they typically teach?
Sending an email to a violin teacher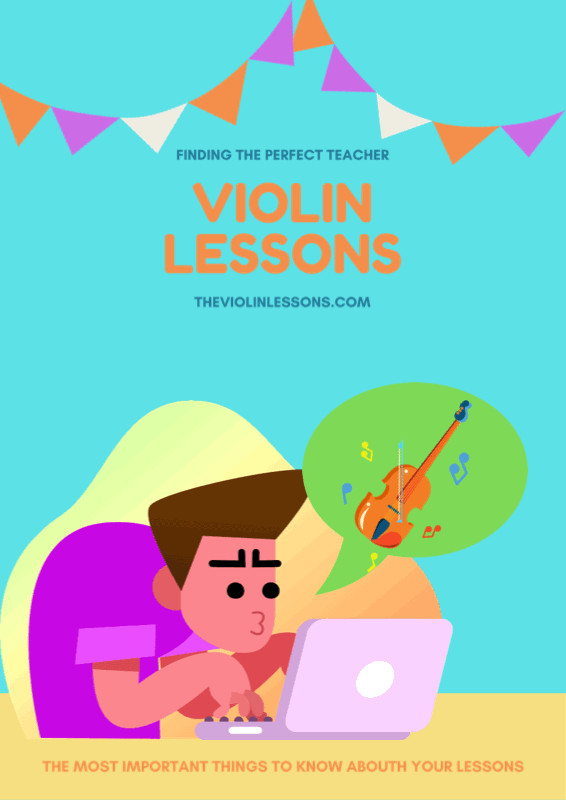 If you want to reach out directly to a potential teacher, it's important that you don't just copy and paste the questions above. Make sure that you clearly identify yourself and your purpose—and avoid the interrogation.
Here is some essential information to include when reaching out to a violin teacher for the first time.
Your full name
Your child's name and age, if the lessons for them
Why you want lessons
What is your goal (improving technique, basics, prepare for an audition, etc)
How you found out about them
Your (or your child's) skill level or experience
Ask if you can talk more or even audition
Your contact information like a cell number or email address
If you want to ask how much lessons cost, don't lead with that question. It will make your correspondence feel extremely transactional and can turn off teachers who value positive student-teacher relationships.
Step 3: Get to Know the Teacher
After going through all the trials and tribulations of researching a teacher's credentials, it can be a bit disheartening to know that no matter how good someone looks on paper, their personality will still speak for itself.
A student-teacher relationship could last for months if not years, so it's important to find a violin teacher who you genuinely enjoy spending time with. After talking with them for a while, consider how you would feel about spending an hour every week with this person. Do your personalities align?
It's also important to keep in mind that they will be evaluating you, too—as a potential student. Are you dedicated, reliable, and enthusiastic about the violin?
Here are some topics you should consider when sitting down to talk with a violin teacher.
The teacher's philosophy or teaching style
Expectations (before, during, and after lessons)
Scheduling needs
Any special accommodations or concerns
Disabilities or special needs
The teacher's thoughts on the best course of action, especially after an audition
Behavioral issues, if the lessons are for your child
If you feel hesitant or unsure after meeting a potential violin teacher, you can consider taking more time to decide.
You could ask if you can sit in on a lesson, talk to other students of theirs, attend a concert or performance by their students, or meet again.
Knowing When You've Met the Right Violin Teacher
At the end of the day, what matters is that the right violin teacher is right for you. You can spend time looking into references and reviews, but your instincts will tell you how you feel about someone.
If you're not quite sure, ask yourself these questions:
Do I feel inspired?
Do our schedules work well together?
Am I confident in this teacher's ability?
Does this teacher seem interested in me, my goals, and my progress?
How do I feel about the feedback from other students?
How does this teacher make me feel?
Your gut feelings are there for a reason. If you trust them when choosing a violin teacher, they probably won't lead you astray.
What About My Budget? How Much Do Violin Lessons Cost?
Depending on the area you live in, the price of violin lessons will vary. It might be tempting to go with the cheapest option, but keep in mind that you'll probably get what you pay for.
Teachers who charge more money do so because their time is valuable. Good teachers are experts not only at playing the violin but teaching it, too. They have invested a lot of time and money to hone the skills needed to become a great violin teacher and probably attended top music schools in the country graduating with more than one degree.
If you want to learn to play the violin, you will also need to invest time and money. Lessons will cost a certain amount of money and take up a specific chunk of time. Any reputable teacher will ask you to practice outside of your set lessons. You should expect to invest a lot more than an hour a week to learn this instrument.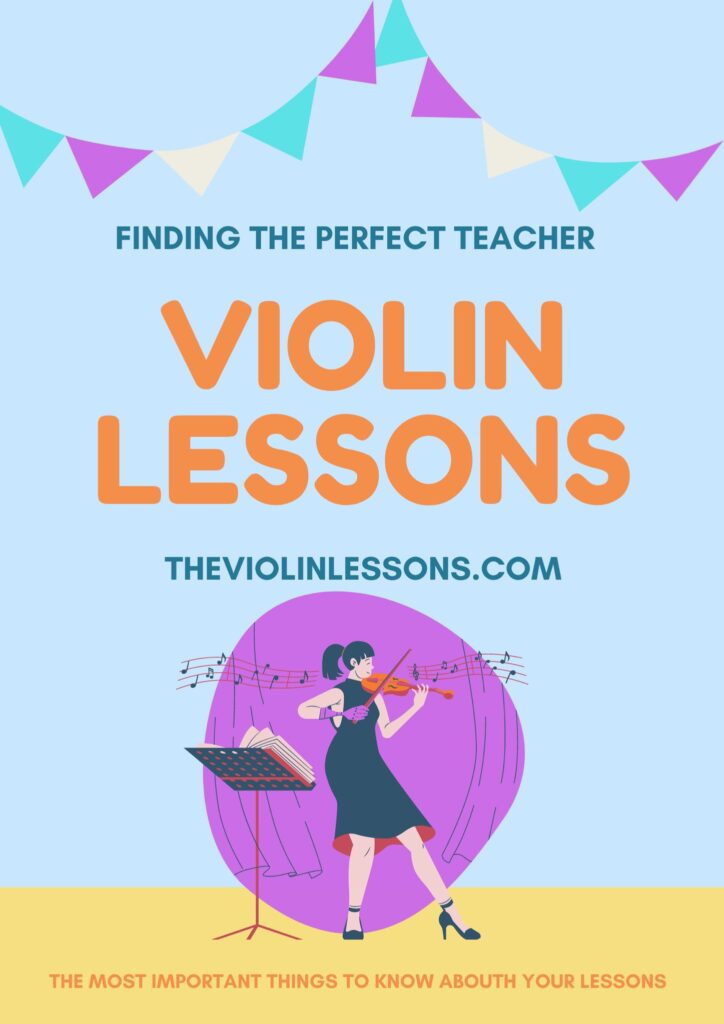 Finding the Right Violin Teacher: You've Got This!
Finding a violin teacher will require time and effort, and the more effort you put into finding a great teacher, the more likely you'll find a good match.
Hopefully, this step by step guide will help you find a violin teacher who inspires you and helps you grow as a musician. The violin is a beautiful string instrument that can provide you with pleasure and fulfillment for years to come if you are truly invested in learning.
Good luck!
More about: