Step-by-step online violin lessons for students of all ages and levels. Violin lessons for beginners and adults. Free trial lesson. Online via Skype or Zoom.


Vlad Evstafiev | Violinist and a violin, viola teacher

Want to play violin but don't know where to start?
Learn how to play violin and its basics through online violin lessons with me!
Improve you level 
Prepare for orchestra
Learn new music or a song
Prepare for an audition
Learn about the violin
Learn specific technique
Help with orchestra repertoire
Want to learn violin but don't know how to start?
Master your vibrato technique
Suzuki violin
Violin posture
Left hand technique
Right hand technique
Learn about violin tuning
Learn about shifting
Master your sound production
Violin for beginners
Learn how to sight-read music
Why take online violin lessons?

Taking violin lessons will help you to:
Learn how to play violin from the very beginning
Be confident in a school orchestra and in the top of your class
Participate in chamber and music performances and auditions
Perform with your friends and enjoy music making
Apply for a scholarship and succeed
Build your technique
Learn specific technique
Learn music related to a new technique
Be able to sight-read new music material and perform better
Don't ever ask to help with violin tuning, you will be able to do it by yourself
Change strings and do basic violin viola maintenance without visiting a luthier
Read my new articles on violin tuning and understand the difference between a fiddle and a violin:
Learn how to hold a violin and a bow:
Dear friends!
Welcome to my violin studio and violin lessons online!
I offer one-on-one private violin lessons online to kids and adults and students of all levels: beginners, intermediate and advanced. In addition to solo performance, I am a professional orchestral musician and have experience playing in chamber groups as well. I enjoy teaching and helping my students to improve their playing and reach their goals. My lessons are thorough and complete, which ensures the quality of my teaching.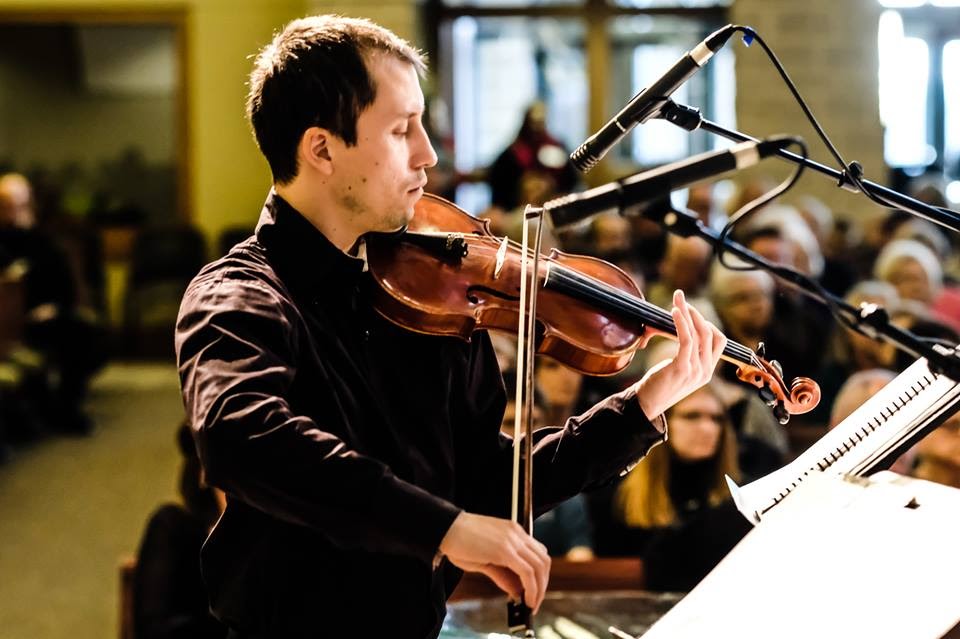 Welcome to my violin studio and violin lessons online!
Vlad Evstafiev
attended Jacobs School of Music at Indiana University on a scholarship and graduated with a Performer Diploma in Violin Performance. He also holds Master of Music degree from Glenn Korff School of Music where he studied on full graduate assistantship with prof. David Neely, a former student of esteemed Joseph Gingold.
Vlad has over 15 years of experience playing in professional orchestras and chamber groups. His experience includes 
The Bolshoi Theatre
, 
Moscow State Philharmonic
, 
Lincoln Symphon
y, 
Owensboro Symphony
,  
Austin Symphony
, 
Houston Latin Philharmonic
, 
San Luis Potosi Symphony
 in Mexico,
 Sioux city symphony
, etc. During his studies, Vlad took various masterclasses with reputable soloists and chamber coaches such as Anton Miller, Anne Epperson, Jonathan Feldman, Simin Ganatra, Rebecca Fischer, Hyeyung Yoon,Rita Porfiris, Galina Shirinskaya, Gregory Beaver etc .
Vlad has experience teaching in public schools and preparing violin students for regional and state competitions and orchestra auditions where they receive awards and top chairs. He started violin lessons online as an alternative option to in-person lesson and for those who cannot afford to take in-person lessons due to far distance. His teaching method allows students to grow musically and technically and play with ease and inspiration. Thus, the approach differs on a student and is customized, depending on everyone's level and preparation. Vlad focuses on posture and technique first, to ensure student plays freely and without tension, since its vital to build proper foundations and skills for further growth.
Vlad speaks English,Russian, and Spanish languages.
Violin Lessons Online are taught via Skype, Zoom, or Facetime
Ways to continue learning violin and acquire new skills during lockdown
Just a few months ago, we even didn't think about online learning while schools were open. Now, it's different. And I am not talking about such subjects as foreign languages or mathematics, what about arts or music education, is it still possible to learn music online? What about string instruments, for example, a violin? 
It's no secret that string instruments like a violin, viola, cello are the most difficult to learn. Why? Because, there are so many conditions that have to be met to become a successful musician such as posture, technique, a violin placement, violin bow hold, left-hand technique, sound production, vibrato, and much more. If I had to think about all of this at the same time, I would be overwhelmed and wouldn't know where to start. However, learning how to play the violin is a long-time process which requires step-by-step instructions and practice. Online violin learning is no different: we use the same knowledge here, basics stay basics, they stay where they are! But what about the physical aspects of violin playing and teaching? Would I have to help my student with hands-on?
The answer here is YES and NO. YES, because we got used to making adjustments physically, sometimes, without even telling our students what they need to do, just moving their hands in the right direction. And NO, because our students need to know what to do and subsequently learn and practice by themselves without our help by developing their critical thinking and problem-solving skills. Thus, online learning has some beneficial aspects for students because it improves their ability to independent study and self-analysis. But if we talk about five or seven-year-old kids, we understand and know that teacher needs to be present to help a kid with violin posture or with hands-on because they are so young and inexperienced. However, while teaching violin online, I managed to get around this. I asked their parent or a guardian to help me adjust their hands or an instrument giving specific instructions and guiding them through the process, so their kids can get real help even when a violin teacher is not present. I don't think there is something we cannot manage with distance learning. For sure, it can take time to explain, but at the end of a lesson, you know that your student will do better next time, they got it written down, everything, every detail. Apart from that, I record 80 percent of my lessons, and I happily share these recordings with everyone who needs them. You just have to press a button, that's it. But tell me, how often we recorded our in-school lessons? Well, chances of this are getting close to zero.
To sum up, don't be afraid to try online violin lessons. I often get questions from parents like "is this working?", or "we would like to see how online lessons work". I can say for sure, this works! There are hundreds of violin teachers online who probably started teaching in the early 2000s. Even one of the greatest violinists and mentors Pinchas Zukerman has been teaching online for decades. His website is a great example of teaching violin online and includes many recording from his lessons.  So, please remember, violin learning is an ongoing process, and when we stop playing or performing, we start forgetting our skills. Our muscle memory weakens. Here is another article about muscle memory and its connection to learning music with some tips to improve your violin skills muscle memory through consistent practice.
A student should not be left behind without teachers' supervision and guidance.
Continue practicing. It is vital to receive support from a professional violinist who will inspire your kids to move further and to practice efficiently. Practice violin, take online violin lessons, and with the help of a professional tutor, you will see your kids grow musically and play better.
Learn how to play violin and acquire new skills and technique
Violin posture and basics
Suzuki violin
Shifting and vibrato
Scales
Intonation
Performance preparation
Learn how to hold a violin bow
Learn violin left-hand technique
Learn violin right-hand technique
Learn how to produce rich tone
Exercises that will improve your playing
Violin practice technique
Learn school orchestra music and prepare for auditions
Learn your favorite music and keep yourself inspired with violin playing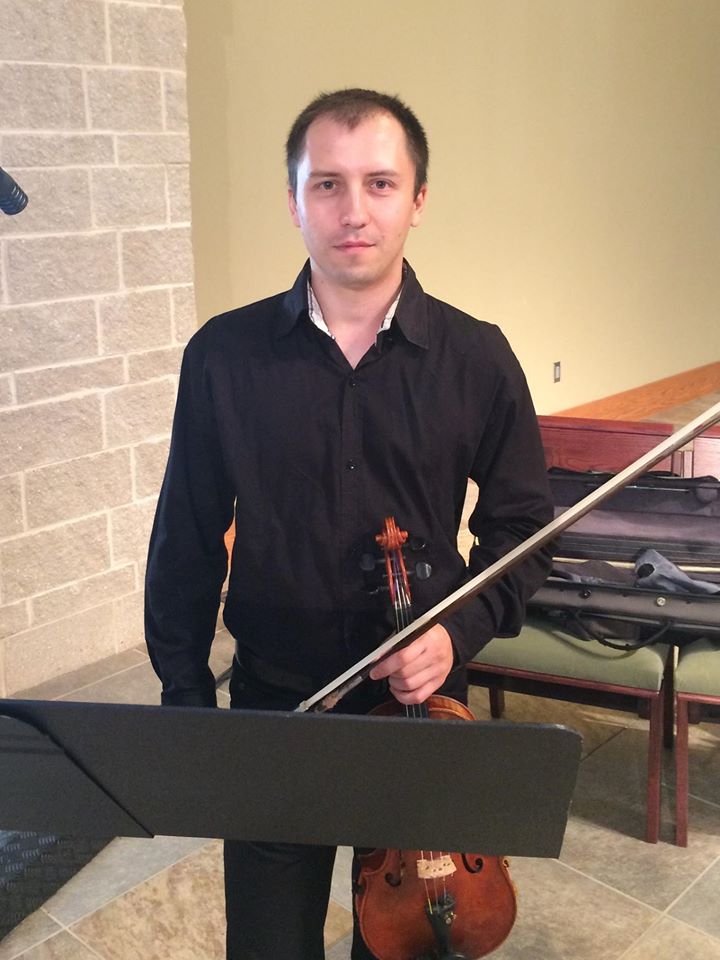 I work with students of all ages and find inspiration in teaching someone who wants and strives to get better in violin playing.
I teach students from middle and high schools, colleges, helping them with entrance exams, auditions, competitions. My approach differs and depends on your level and age. The first and crucial thing is posture. I cannot emphasize enough that posture is the first step in your future development as a musician. As musicians, we want to make sure that we don't damage our own body while playing. Sometimes while watching youtube videos of the greatest violinists, we unconsciously copy their playing without realizing that everyone is different and their set up might not be a good fit for us.
Thus, it is essential to understand the basics of violin playing and to develop your technique based on your feelings and proper arm movements. Learn to feel comfortable while playing and enjoy every second of it.
 Our basics include setting up your violin and choosing a proper chinrest that fits you well and fills up the space between your collarbone and your chin; shoulder rest or a pad; violin placement and understanding how our muscles work together; violin technique; work with posture problems; music and sound production; right hand and bow hold; a much much more.
Violin lessons online is an excellent opportunity to learn violin and get some valuable lessons and insights from me. I can teach in English ,Spanish, and Russian languages.
Lets start from the mere beginning. What is rosin? And why do we have to rosin a bow?
The hair of a bow of any stringed instrument comes from the tails of horses who live in an icy climate in such countries as Russia – Siberia region, Canada, Mongolia. Why? Because their hair is thicker and more durable, which is good for us, string players, believe me, we play A LOT. There are two types of horsehair, black and white. White hair is used mainly for violin, viola, and cello bows, whereas black hair, which is considered more coarse, is used by bass players. Some musicians believe that there is a very slight difference in black and white horsehair, and it does not affect their playing. Another popular term is "Salt and Pepper" bow. It is a mix of black and white horsehair, suitable for those musicians, who prefer a balance between black hair, which pulls strings more aggressively, and white hair, which is softer.
If we don't rosin a bow, it produces virtually no sound. Rosin sticks to cuticles of bow hair and creates traction between strings and a bow. It's just friction, like friction between shoes and the floor, or friction between tires and the road, or even better when athletes use chalk for stabler grip. That is very similar to rosin, which is applied to bow hair to create friction. Then, when we draw a bow, it pulls a string, which vibrating, makes a sound of a musical note.
There are hundreds of different rosins on the market—dark rosins, used in dry climates, and light rosins that work better in humid climates. There are good ones and "ok" ones. Among many of them, my favorite ones are Hill, Bernandel, Jade, Melos from Greece, Andrea, Liebenzeller, and finally Bakers rosin which is produced in tiny quantities and there is even a waiting list to order one. I did not try it yet but heard a lot of good things about it from very respected musicians. And yes, it is hand-made.
So now, let's learn how to rosin a bow. First of all, tighten the bow ( clockwise) but not too much. Make sure that it's not pre-rosined already. If you don't know, look closely at the hair, and if it's pre-rosined, you will be able to see white dust on it; if it's not, it will look more transparent. Finally, put the bow on a string, and while moving, listen to the sound it makes. If it makes from little to no sound, that means it needs to be rosined. Open your rosin and with short strokes move the rosin back and forth from the bottom, working your way up to the tip. Work with the bow delicately. It is very fragile, especially at the tip. Make sure the rosin sticks consistently to the hair- no white, unrosined, transparent, or shiny spots. If the bow is new or a brand-new, it might take more time to rosin it because it will not have any rosin. So, make sure to rosin enough.
Here is an excellent example of a well-rosined bow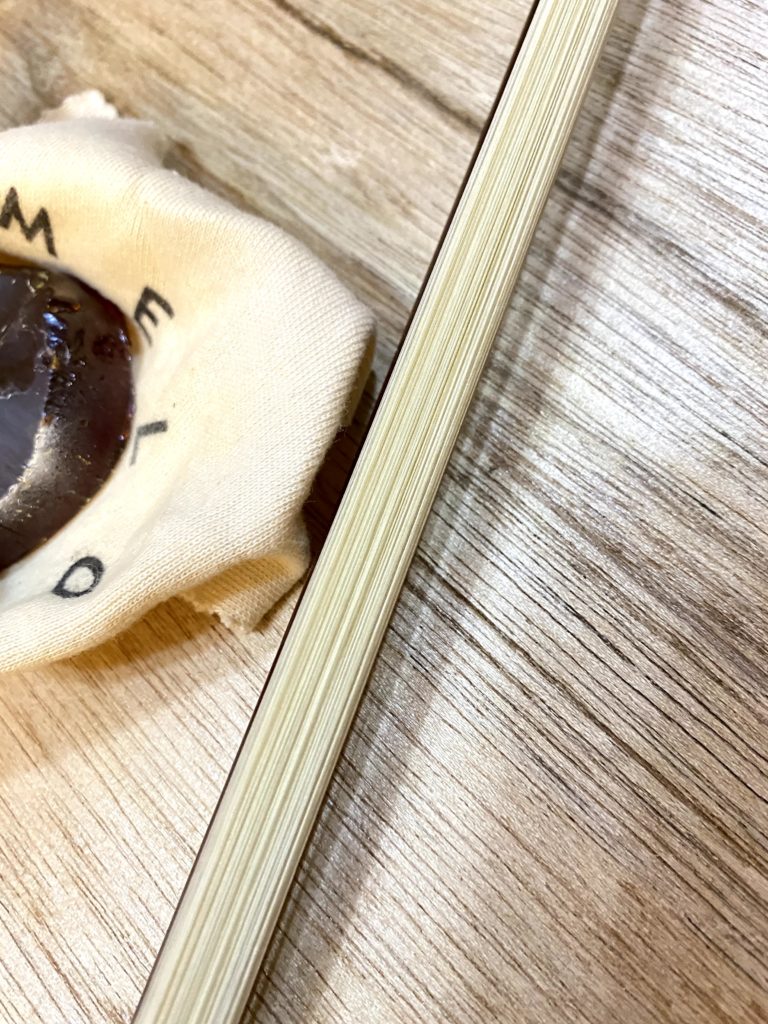 Here is a photo of an under-rosined bow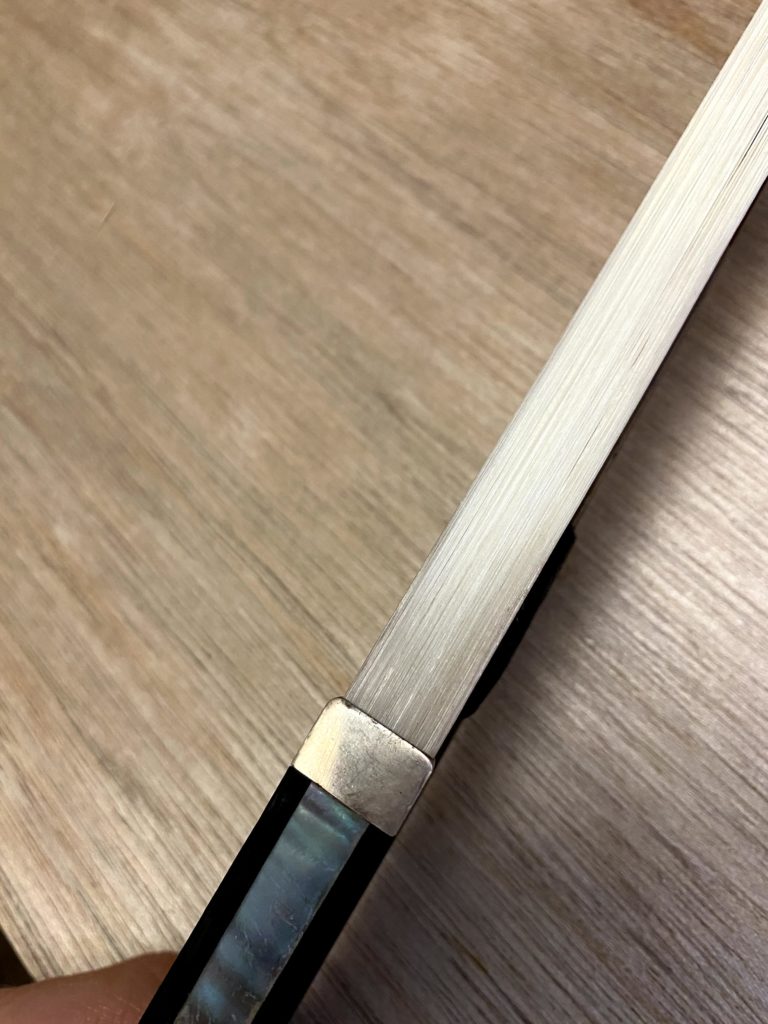 Inconsistently rosined bow.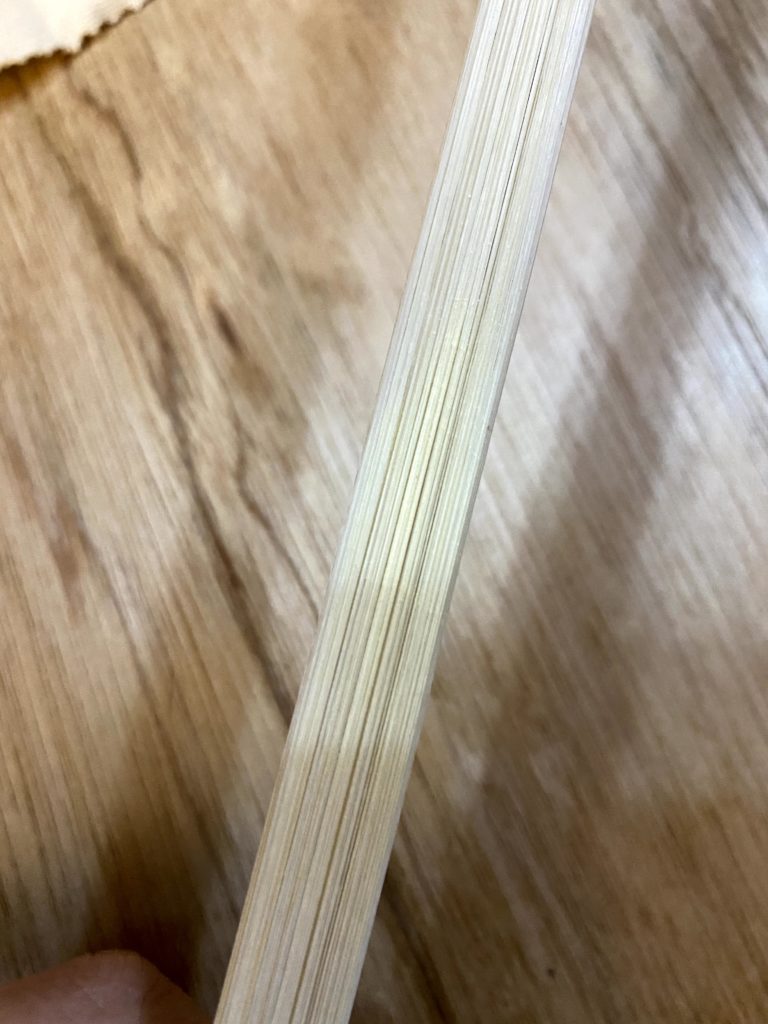 If you are trying many bows at once as a part of a trial program from a violin shop, they probably don't have rosin at all if they tried the first time.
If you have more questions, you are a student, or a parent of a student, and want to improve your violin playing, or looking for a violin tutor, you can schedule an online violin lesson with me.
How to get better in violin playing
Private violin tutoring in person and online.
Genuine interest in your development as a musician and a violinist.
Best suited study program for your growth. Work on your technique and skills
I will help you work on your repertoire and program planning.
Give you valuable advice on your goals and career
Work and help you to understand how to analyze your playing and practice more efficiently.
Help you learn how to prepare for an audition with confidence and success.
Get my free advice by sending your video recording if you take lessons with me.
You will learn how to get rid of tension and muscle pain.
I will help you to develop and improve important techniques like shifting, vibrato, left hand positioning, bow strokes etc.
Help you learn how to prepare for an audition with confidence and success.
Apart from Violin Lessons Online,  I offer in home, one-on-one private violin lessons in Houston area: Humble, Atascocita, Porter, Kingwood, and Katy. Currently, I am a private violin instructor at Kingwood and Atascocita High Schools, Humble and Katy ISDs'